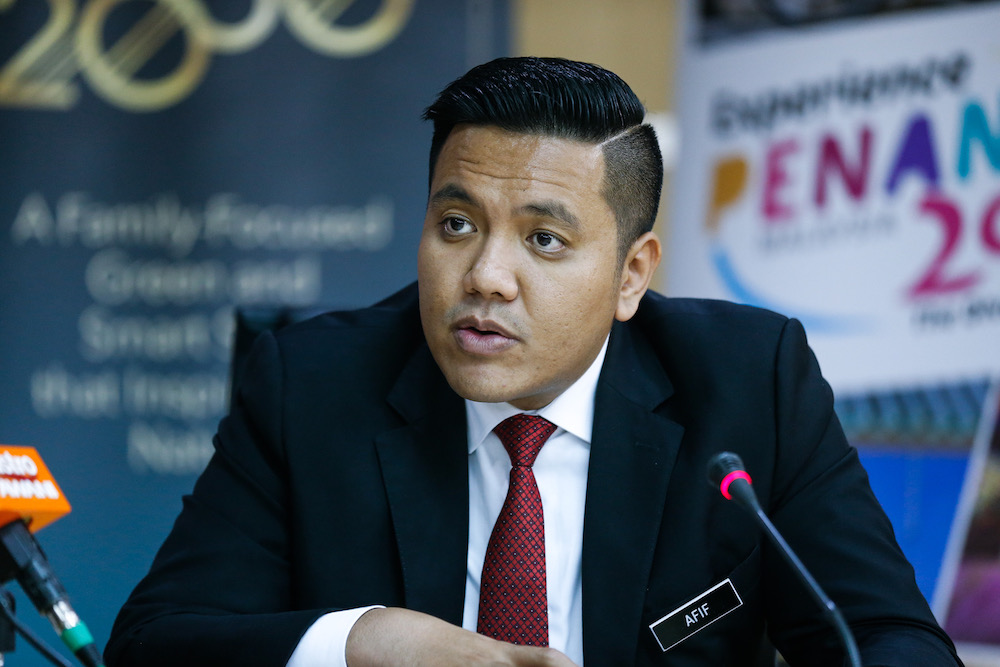 BUKIT MERTAJAM: Seberang Jaya state assemblyman Dr Afif Bahardin claims  he was forced to resign as Penang state executive councillor.
The Permatang Pauh PKR deputy chief claimed he was pressured by the PKR state and central leadership to step down as chairman of the State Agriculture and Agro-Based Industry, Rural Development and Health Committee.
"I have observed that over the past few days, there has been pressure from the party (PKR) at the state and central level for action to be taken against me, including vacating my position as exco in the Penang state government.
"I was summoned by the Chief Minister (Chow Kon Yeow) early today morning and after a 20-minute discussion I decided to relinquish my post as exco," he said at a press conference at his house in Permatang Pauh, here today.
Also present at the press conference were Dr Afif's wife Dr Mardhiah Zakaria and dozens of his supporters.
Earlier, Chow in a press conference today announced that Dr Afif had tendered his resignation as Penang state executive councillor, effective today.
Dr Afif, however, said he was still a PKR member and would remain so, as his position in the party was still being reviewed by the party disciplinary board and leadership.
On Feb 21, Dr Afif received a show-cause letter from the party's Disciplinary Board, alleging he was involved in activities to sabotage the party's Youth Congress in Ayer Keroh, Melaka on Dec 6 last year.
Asked if he planned to follow in the footsteps of former PKR deputy president Datuk Seri Mohamed Azmin Ali to quit PKR and join Parti Pribumi Bersatu Malaysia (Bersatu), Dr Afif said he had not considered it.
"I have no intention (to quit the party), but I admit I receiving a lot of offers from other political parties," he said.
Last Sunday, Dr Afif was among the individuals attacked by PKR supporters at the PKR headquarters in Petaling Jaya, Selangor, following the party's internal political turmoil which led to a change in the Federal government's leadership, after the Pakatan Harapan government collapsed.
Meanwhile, Penang PKR chairman Muhammad Bakhtiar Wan Chik said in a statement today that they have taken note of Dr Afif's resignation and thanked him for his service, having held the portfolio for seven years since 2013.
— BERNAMA