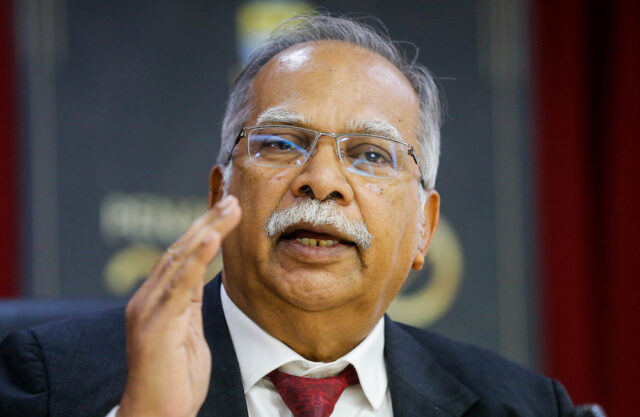 George Town : "Racism and religious extremism are the root cause of disunity and not vernacular schools" Prof Dr P.Ramasamy said in defending the existence of vernacular schools in Malaysia.
"Bersatu Youth chief Wan Fayhsal must be out of mind to think that vernacular schools in the country fail to produce students who are not nationalistic. Anyway he is not the first person to open his mouth on this matter of vernacular schools and he is definitely not going to be last. As long race and religion are going to dominate the political thinking of race or religious based political parties such as Umno, PAS or Bersatu, vernacular schools will be targets of attack" Ramasamy said on his facebook posting.
"Of course, questioning the existence of vernacular schools is both seditious and unconstitutional, but alas will the authorities act on this matter?" He asked.
"Vernacular schools have been in the country even before independence, it is not something that cropped up recently. There is a need to explain that the root cause of instability is not the vernacular or national schools but the nature of divide and ethnic and religious champions mainly found in Umno, PAS and lately Bersatu. Even if you remove vernacular schools, nationalism leading to national unity might not emerge. If vernacular schools are that bad, Wan Fayhsal should explain why nearly 20 percent of enrollment in Chinese vernacular schools are Malay students. Surely if Malay parents are aware of the divisive nature of the Chinese schools, they wouldn't send their children to these schools" Ramasamy further noted on his facebook posting.
Noting that both Chinese and Tamil schools adhere to the national curriculum of the Ministry of Education Ramasamy asserted therefore that the question of these schools teaching subjects outside the mainstream curriculum do not rise in the first place.
"Wan Fayhsal by trying to be racial champion has got his facts wrong, he doesn't understand that national unity or nationalism cannot be derived automatically by abolishing vernacular schools. He cannot defend language nationalism in the country when certain universities and colleges are still using English as the medium of instruction, something contrary to the promotion and propagation of Malay as the national language.
Maybe if he is smart enough he will venture to find out why non-Malay students prefer to attend vernacular schools rather than national schools. Is there something wrong with these schools? National unity is not simple matter that can be derived mechanically by closing down vernacular schools but a complex matter" Ramasamy said.
"I suppose Wan Fayhsal given his narrow minded views cannot be expected to have wisdom on the subject of national unity nor the intellectual ability to think through this elusive subject matter. The easiest way is take a popular route by engaging in populist racist politics. It is strange that Bersatu leaders like Wan Fayhsal are making such remarks at a time when his party is seriously considering opening its membership to non-Malays" Ramasamy further noted.