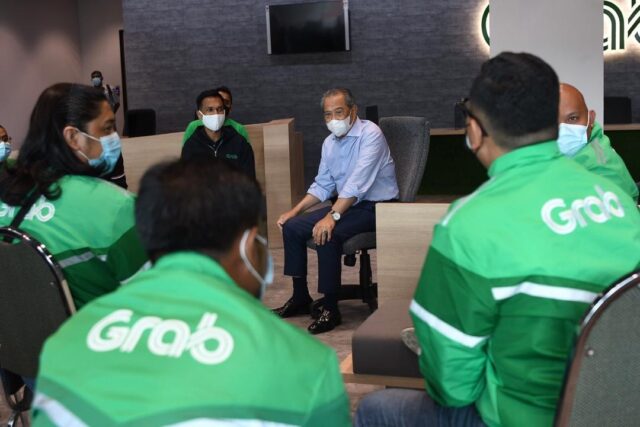 Putrajaya : Amidst political turmoil brewing up on Budget 2021, Prime Minister Tan Sri Muhyiddin Yassin took time off today afternoon, to meet Grab drivers and riders.
"Since our country implemented the Movement Control Order (PKP) last March, until now in the phase of the Conditional PKP (PKPB), I have heard a lot about the role of drivers and riders. I'm proud of their passion and dedication" Muhyiddin posted on his facebook page.
Muhyiddin also noted that the income of Grab drivers and riders have been hit drastically.
"I understand there are more than 200 OKU drivers operating in Grab services now. They have asked the Government to give support to OKU drivers by easing the requirement of recruitment of PSV drivers license which is said to be very strict, and allowing them to work like other e-travel drivers" Muhyiddin pointed out in his posting.