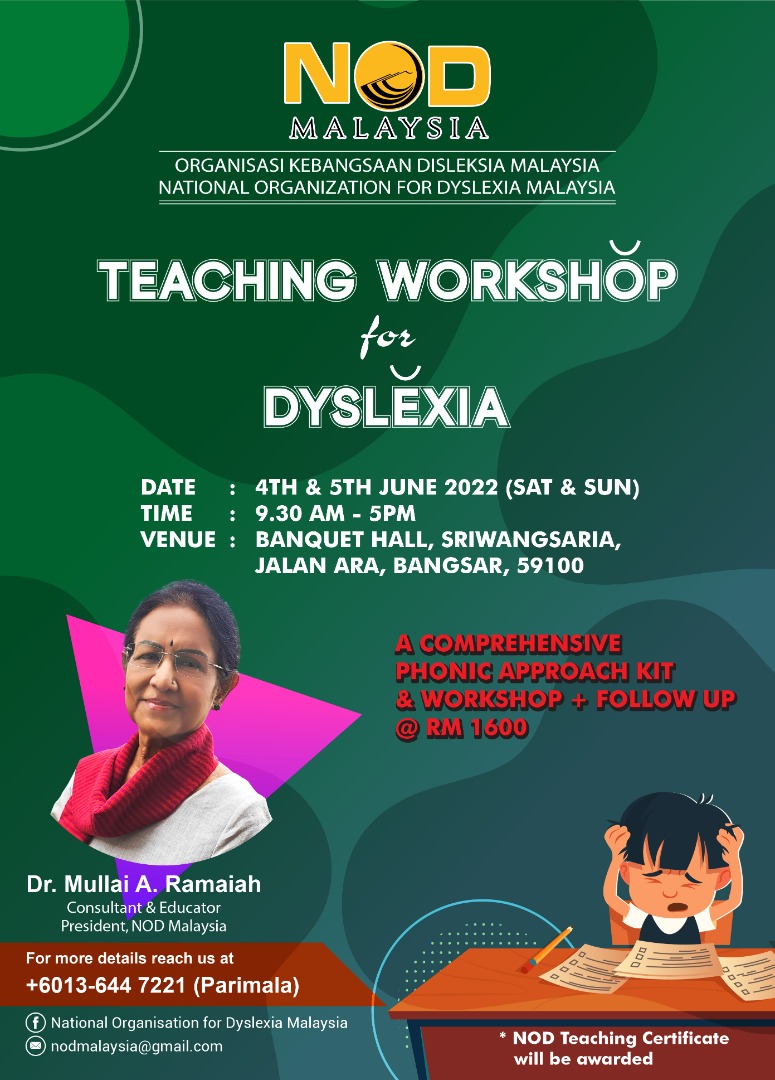 Kuala Lumpur : A 2-Day Dyslexia Workshop for parents, School Teachers and Tuition Teachers will be held in English on 4th and 5th June, 2022 at Banquet Hall, Sriwangsaria, Jalan ARA, Bangsar, 59100 Kuala Lumpur.
Dr Mullai Ramaiah (pic), the Chairman of NOD (National organisation for Dyslexia) who has many years of experience in teaching subjects related to Dyslexia will be conducting the workshop.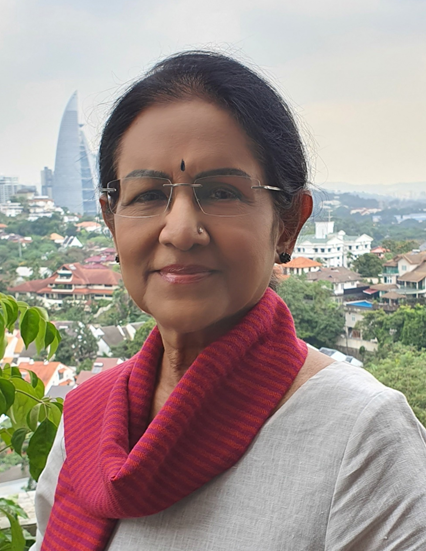 This workshop will take the participants through each and every step of the way for successful teaching of Children with Dyslexia.
A Comprehensive English Tool Kit has been specially designed for the participants at cost price to enable them to treat their  children or students as soon as possible.
The PHONIC Approach used in this Workshop and the methods used is the culmination of best practices in the world!
The Approach is Multisensory, Explicit, Sequential, Cumulative and Individualized.
There will always be place for personal consultation, after the workshop, pertaining to problems one may face.
Contact: Parimala @ 6013-6447221