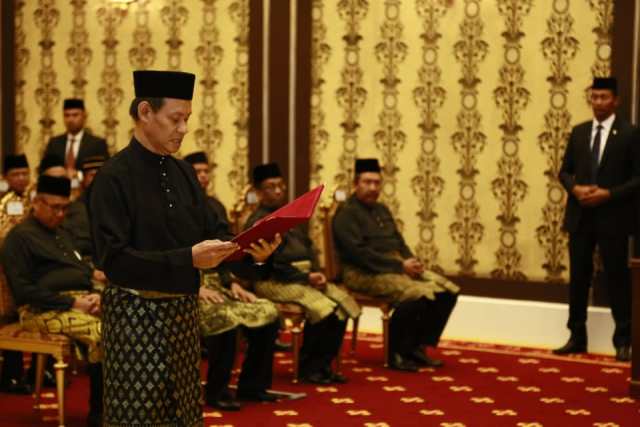 PUTRAJAYA, July 6 — Datuk Seri Mohd Shukri Abdul was sworn in today as the 13th Chief Commissioner of the Malaysian Anti-Corruption Commission (MACC) before the Yang di-Pertuan Agong Sultan Muhammad V at Istana Negara in Kuala Lumpur.
On May 21, Sultan Muhammad V gave his consent to the appointment of Mohd Shukri as the new MACC chief commissioner for a two-year term effective May 18, 2018, to May 17, 2020.
Mohd Shukri, 58, had served with the MACC for 32 years before he went on mandatory retirement in 2016 when he was the Deputy Chief Commissioner (Operation).
He holds a Bachelor's Degree of Social Sciences (With Honours) from Universiti Kebangsaan Malaysia and has vast experience in handling corruption and power abuse cases.
Also present at the swearing-in ceremony were Deputy Minister in the Prime Minister's Department Mohamed Hanifa Maidin; Inspector-General of Police Tan Sri Mohd Fuzi Harun; MACC Deputy Chief Commissioner (Operation) Datuk Seri Azam Baki; Deputy Chief Commissioner (Prevention) Datuk Shamshun Baharin Mohd Jamil; and Deputy Chief Commissioner (Management and Profesionalism) Datuk Ja'afar Mahad.
(pic: courtesy MACC Website)