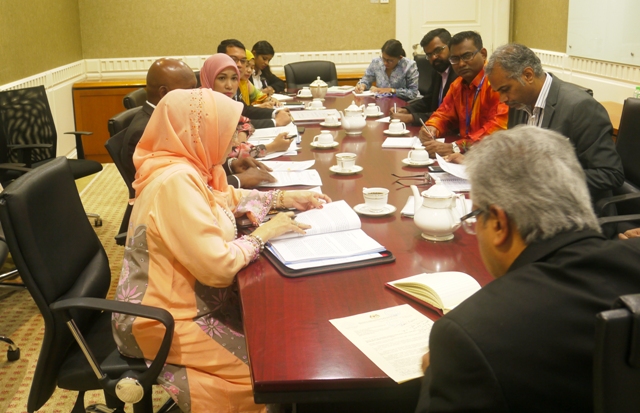 Putra Jaya – Minister in the Prime Minister's Department YB Senator P Waytha Moorthy was briefed on Thursday (4th of October) on the audit conducted on the Socio-Economic Development unit for the Indian Community (SEDIC) by officials from the National Audit Department.
The SEDIC audit also involves three other agencies parked under the unit, namely the Special Implementation Task Force (SITF), Secretariat of Empowerment of Indian Entrepreneurs (SEED) and Action Plan for the Future of Tamil Schools in Malaysia (PTST).
Based on announcements by the previous administration, it appears that over RM2 billion had been disbursed through operating and development expenditures to implement programmes and project for the Indian community.
As such, the audit would be complex and take considerable time, in the range of six to eight months to be completed.
In any event regardless of the audit, SEDIC is going through a restructuring process and will announce its new structure including the incoming director-general and other appointees, soon.
The audit covers all aspects in the running of the unit, including planning, implementation, input, output and impact of programmes carried out by the unit.
Over the years, SEDIC had been tasked to give out grants and assistance to Indian non-governmental organisations (NGOs) to run programmes for the Malaysian Indian community and questions had been raised as to the effectiveness of programmes carried out by these organisations using government money.
This audit is also to clear all suspicion and misconception as to the funds disbursed by the unit to-date.