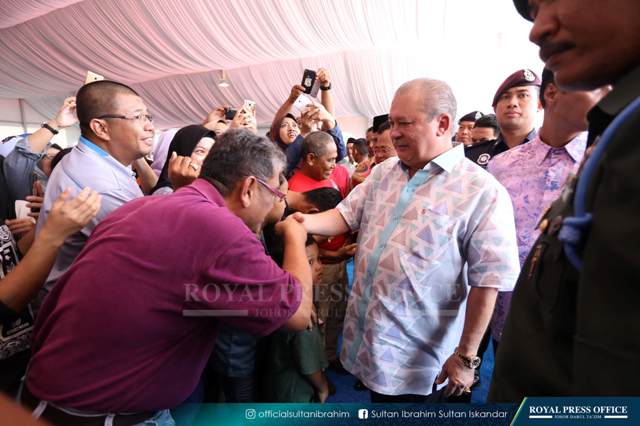 BATU PAHAT — Sultan of Johor Sultan Ibrahim Almarhum Sultan Iskandar and Permaisuri of Johor Raja Zarith Sofiah Almarhum Sultan Idris Shah today attended a tea reception with approximately 10,000 people at Dataran Penggaram here in conjunction with his 60th birthday celebration.
Tunku Temenggong of Johor Tunku Idris, Tunku Puteri of Johor Tunku Tun Aminah and Tunku Putera of Johor Tunku Abu Bakar were in attendance.
Also present was Menteri Besar Datuk Osman Sapian.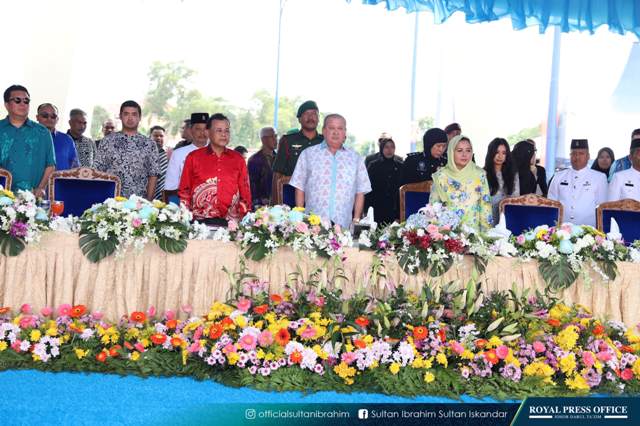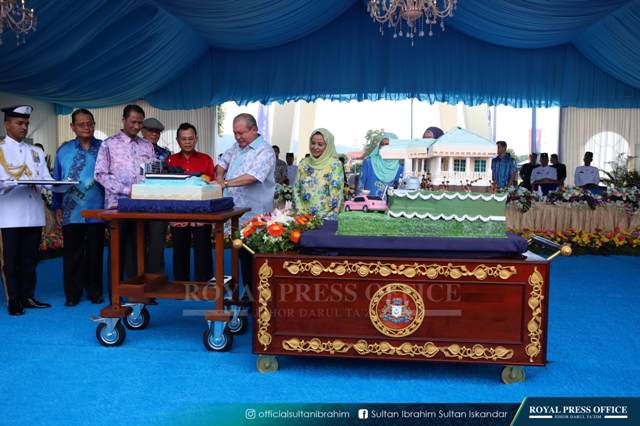 At the event, Sultan Ibrahim also took a closer look at 26 birthday cakes presented to him by government agencies and hotels in the state, before cutting one of them.
The Sultan also launched three books published by UTM Press titled 'Sultan Ibrahim of Johor: Road To Royal Coronation', 'JDT An Abode To Dignity' and 'Syair DYMM Sultan Ibrahim ibni Almarhum Sultan Iskandar'.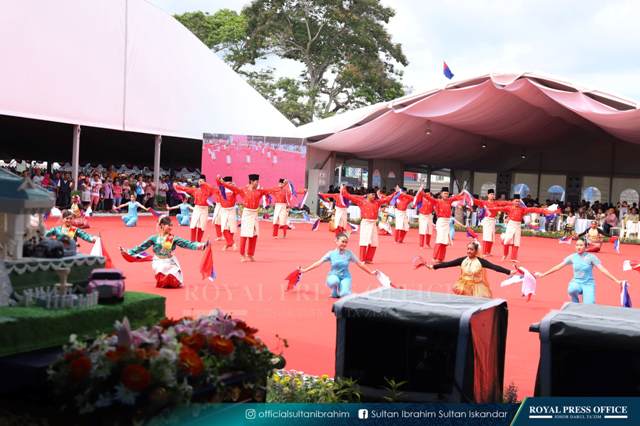 During the tea reception, the guests were entertained by Yayasan Warisan Johor (YWJ) group and popular singers Amy Search, Syamel and Ernie Zakri.
— BERNAMA
(Photo credit: Johor Royal Press Office)