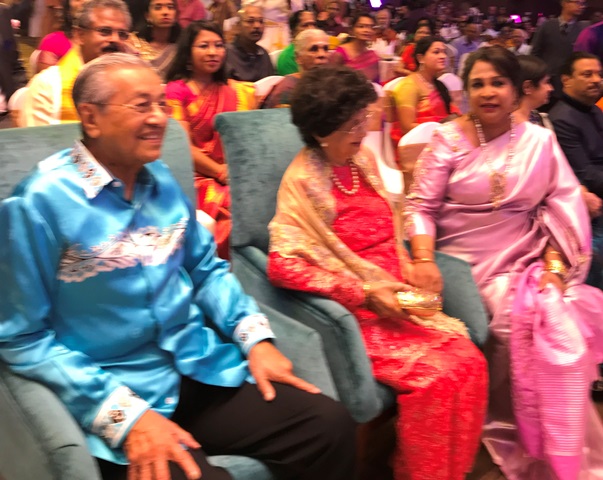 Kuala Lumpur – Prime Minister Tun Dr Mahathir Mohamed, despite his busy schedule, took time-off today to attend the wedding ceremony of Dr Priya, daughter of Tan Sri Datuk S.Subramaniam, one of his former colleagues.
Mahathir was accompanied by his wife Toh Puan Siti Hasmah.
During Dr Mahathir's tenure as Prime Minister from 1981 to 2003 Tan Sri Subra served under him as Deputy Minister in various ministries.
Tan Sri Subra was also the Deputy President of MIC from 1981 to 2006.
The marriage between Dr Priya and Sathya Kumar took place today evening (Friday, June 22) at the Sime Darby Convention Centre in Kuala Lumpur.