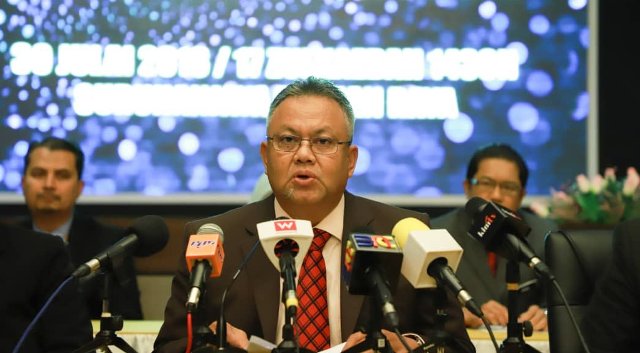 KLANG – The registered voters in the Sungai Kandis state constituency generally commended the Election Commission (EC)'s initiative to increase the number of polling channels in the by-election today to ease congestion in the polling centres.
A Bernama check at the Sekolah Rendah Agama (SRA) Sungai Kandis and Sekolah Kebangsaan Telok Menegon here revealed  that there was no congestion in the two polling centres as of 11 am today.
A voter, Mat Zamri Mohsin, 50, said he took less than half an hour to cast his ballot. "I arrived at SRA Sungai Kandis at about 8.30 an and by 8.45 am I have finished voting. I also took the opportunity to come early in the morning to avoid rain in the evening, which will hamper us from coming out to vote," he told Bernama.
Meanwhile Mohd Isa Jamil, 56, said having additional polling channels greatly facilitated the smooth running of the polling process as he did not have to wait long to vote.
He said the situation was different from the last 14th General Election (GE14) when the voters had to wait in long queues just to exercise their rights to vote.
"EC has set up three compartments in every channel, so three persons can vote at any one time. This situation is unlike those ones in the GE, which were crowded with some people still waiting for their turn even when the polling centre was about to close," he said.
Senior citizen Zaharah Kasan, 79, said the improvements made by EC have made it easier for the elderly such as her to cast her vote.
"It is definitely good. no need to wait too long and we can go home quickly," she said.
Previously EC had announced several improvements in the by-election this time, including setting up two channels for voters, aged 60 and above, and increasing polling channels at the polling centres with a large number of voters.
A total of 21 new channels were set up to prevent overcrowding of voters at any one channel, bringing the total to 109 channels compared tp 88 channels during the GE14 on May 9 .
The EC also added another compartment, making it a total of three compartments in all 109 polling channels in which three people can vote at any one time.
The by-election witnessed a three-cornered fight between PKR candidate Mohd Zawawi Ahmad Mughni, BN candidate Datuk Lokman Noor Adam and an Independent candidate K. Murthy.
The Sungai Kandis state seat fell vacant following the death of its assemblyman, Mat Shuhaimi Shafiei of PKR of lymphoma cancer on July 2.
— BERNAMA