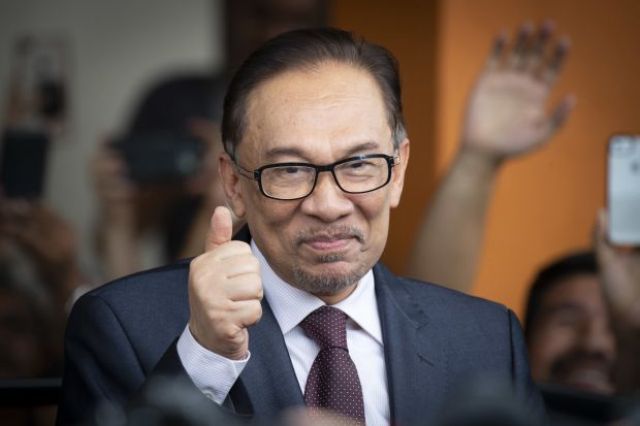 KUALA LUMPUR — All complaints regarding PKR polls must be investigated, the party's facto leader Datuk Seri Anwar Ibrahim said.
According to Anwar, many issues were brought up in connection with the party polls and hence, should be investigated in a transparent manner.
"I monitor (through) the media, there are complaints about the  election regulations and misuse of the tablets. We get tens of it (complaints). So, if you ask me, all complaints will be investigated. We are transparent. What's important is that the (election) process must proceed, we cannot postpone it any longer, but I know the system has flaws and we acknowledged it from the start," he told reporters at the Parliament lobby today.
Anwar also stressed that he had repeatedly issued a statement on the party's new election system.
"I'm not questioning the Central Election Committee, but going all the way to Hulu Rejang to enable the voters to use the tablets was quite a big problem. There are many concerns that the process was not transparent and that there were so many dubious votes. So many problems, I admit that. However, in my opinion, we still have to carry out the process and party agenda must proceed. Winning or losing is normal in democracy. Those who are not satisfied, there are channels for them to voice out their dissatisfaction. Overall, there are hundreds of complaints that we need to look into," he said.
In fact, Anwar said the party would leave it to the police, the Malaysian Communications and Multimedia Commission, or even the Malaysian Anti-Corruption Commission (MACC) to probe into any of the issues if the complainants decided to take it to their attention.
"We'll leave it to them to do their job, but party agenda cannot be put on hold anymore. This is what I want to stress on," he added.
— BERNAMA