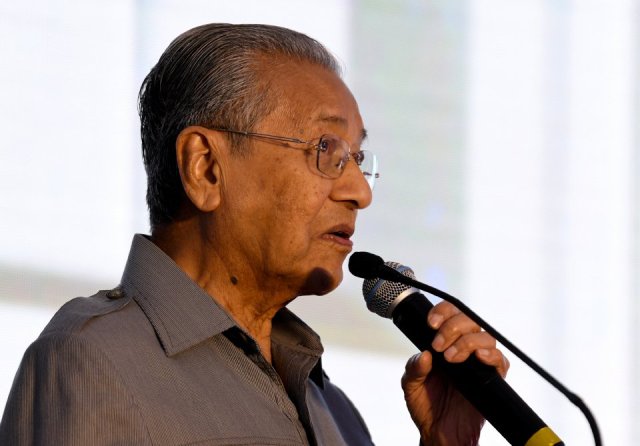 KUALA LUMPUR – Tun Dr Mahathir Mohamad said today the riot at a Hindu temple in Selangor yesterday was criminal in nature and the perpetrators will be dealt with severely according to the law.
The Prime Minister said there was no racial or religious element in the incident although it was linked to the relocation of the Sri Maha Mariamman Temple at USJ 25 in Putra Heights.
He said it was clear from the preliminary investigation of the first incident early yesterday that it had a criminal element and it was the same in the case of the subsequent incident which involved damage to property and injury to police personnel.
"The government regrets the irresponsible acts of the criminals who caused chaos in the temple area and injured members of the security forces and rescuers in the riot," he said in a statement.
Dr Mahathir said that since the incident was criminal, the police have been directed to take further action to address and control the situation immediately.
The Prime Minister said he followed the developments on the riot and was informed by the police of the latest developments in their investigation into the incident.
"The criminals involved attempted to riot and injure security and rescue service personnel and damage public property, and they will be dealt with severely according to the law. The masterminds behind this incident, if there are any, will not escape the appropriate punishment," he said.
Dr Mahathir said the government advised the people not to listen to rumours and not to disseminate messages irresponsibly through any media.
"Once again, I emphasise that the riot is a criminal incident and has nothing to do with other elements," he said.
The police have so far arrested 21 people involved in the commotion at the temple early on Monday and during the incident early today.
Twenty-three vehicles were torched during the incidents and a building was also damaged.
One firefighter was critically injured in the incident today and is on life support at the Sime Darby Medical Centre in Subang Jaya.
— BERNAMA