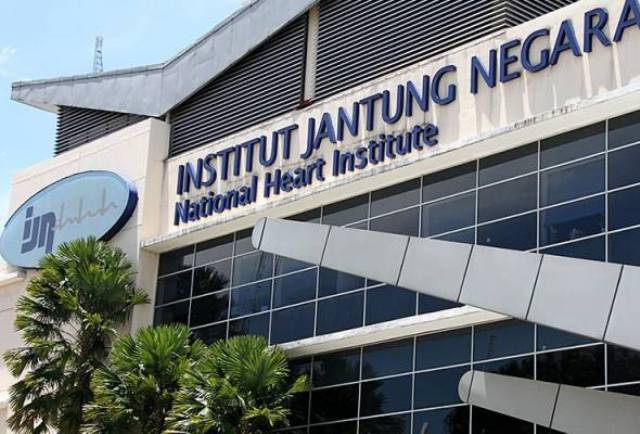 KUALA LUMPUR — The National Heart Institute (IJN) has announced an upgrade of its Heart Attack Centre here, which offers emergency treatment to those suffering from heart attacks.
IJN chief executive officer, Datuk Seri Dr Mohd Azhari Yakub said the collaboration with First Ambulance would enable patients to receive the fastest treatment possible.
"As soon a person calls the IJN Heart Attack Centre emergency number, the system will coordinate.
"At the same time, the ECG (Electrocardiogram) of the patient is also transmitted from the ambulance to IJN allowing doctors to verify a patient's condition," he said after the announcement, yesterday.
Set up in 1995, the IJN Heart Attack Centre provides 24-hour care to those afflicted by heart attacks by performing life-saving emergency treatments.
The primary procedure carried out by the centre is Per cutaneous Coronary Intervention (PCI) which has proven to be effective in preventing serious heart damage or death resulting from heart attacks.
Meanwhile, Dr Mohd Azhari said Malaysians were developing heart disease at the median age of 58, much younger than in other countries in the region.
He said the Health Ministry recorded 13,000 deaths in 2017 compared to just around 8,700 in 2007 due to heart problems.
— BERNAMA