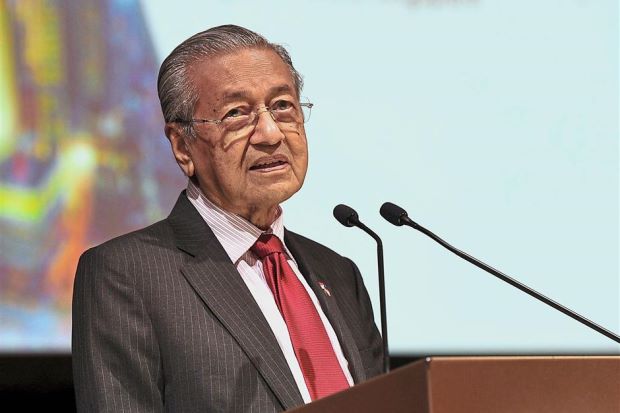 KUALA LUMPUR: Prime Minister Tun Dr Mahathir Mohamad today dismissed as baseless the claims linking palm oil to deforestation, saying they are unfair and unjustified.
"Malaysia has been accused of putting the need for development before the needs of our forests and the issue of deforestation for oil palm plantations has always been championed by our detractors," he said.
He said these claims bring a negative impact to Malaysia which depends highly on the palm oil industry to raise the socio-economic well-being of the people, in order to help Malaysia achieve the Sustainable Development Goals (SDGs).
"It has also significant detrimental effects on oil palm growers who include 650,000 smallholders as well as another 1.5 million people employed throughout the palm oil supply chain.
"The truth is, the palm oil industry in Malaysia has been developed sustainably and responsibly … the government, in adhering to the SDGs, has put in measures to ensure this industry does not cause environmental degradation as well as to avoid unsustainable practices such as the destruction of forests and wildlife habitats," he said in his speech when opening the Hutan Kita (Our Forests) exhibition at the Kuala Lumpur Tower here.
-BERNAMA