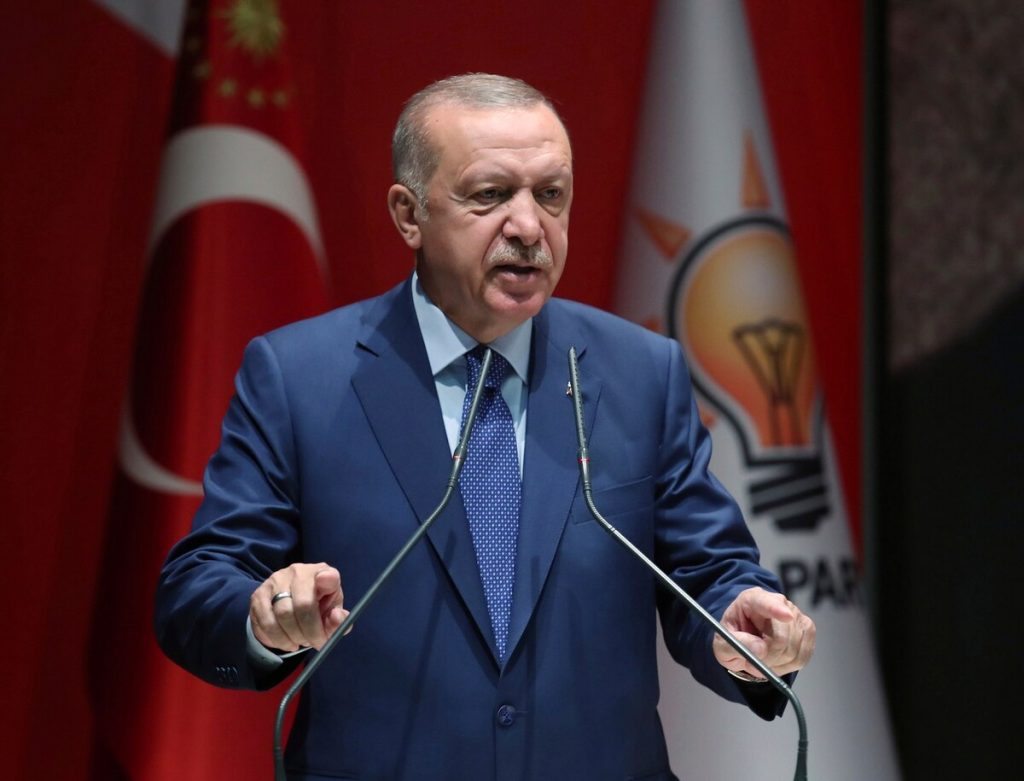 ISTANBUL: Turkish President Recep Tayyip Erdogan on Wednesday said tensions between the United States and Iran reached a point that Turkey never desired, reported Xinhua News Agency.
"No one has the right to throw the region into fire," Erdogan said at the inauguration ceremony of the TurkStream natural gas pipeline project in Istanbul.
The Turkish leader also said Turkey would do its best not to allow the region "to be drowned in blood and tears."
The tensions between the United States and Iran have deteriorated after Iran fired missiles targeting US military bases in Iraq on early Wednesday morning.
"Our neighbour Iraq is also in danger of losing its already troubled stability," Erdogan warned.
Last week, a US airstrike killed Qassem Soleimani, commander of the Quds Force of Iran's Islamic Revolution Guards Corps, near Baghdad airport in Iraq, further straining the already tense relations between the two countries.
Earlier in the day, Erdogan and his Russian counterpart Vladimir Putin had a meeting over the latest developments in the region.
— BERNAMA