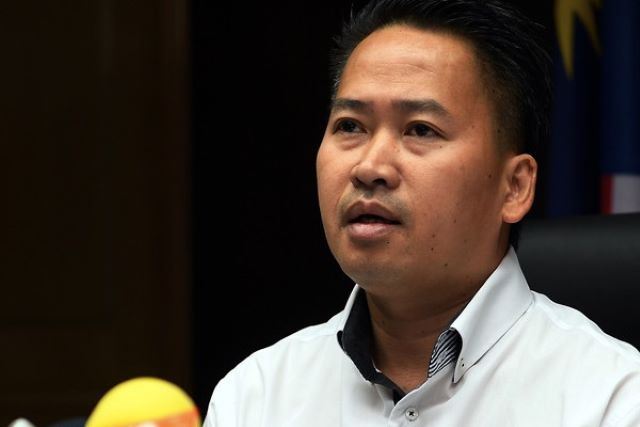 KIMANIS — Parti Warisan Sabah (Warisan) vice-president Datuk Peter Anthony has slammed Barisan Nasional (BN) for allegedly manipulating issues by twisting facts in its campaign for the Kimanis parliamentary by-election.
He said the opposition was making baseless allegations on various issues, including the Sabah Temporary Pass (PSS) and Pan Borneo Highway, in an attempt to confuse and mislead the people.
Expressing regret over the matter, he said BN and other opposition parties were practising immature politics by raising these issues merely for short-term political gains.
Citing the proposed Pan Borneo Highway as an example, Peter said BN appeared to be bankrupt of political capital when it alleged that the Warisan-led Sabah government had abandoned the project.
"They (BN) said we (Warisan) stopped the Pan Borneo project. This is not true. There might have been a delay recently as new contractors have to be appointed following the termination of the project delivery partner (PDP)," he told Bernama here today.
Peter, who is Sabah Infrastructure Development Minister, said construction of the Pan Borneo Highway was progressing and the BN allegation was a lie.
As for the PSS, Peter said BN was twisting the issue to confuse the people for the sake of its own political survival.
He said PSS was being introduced to replace the Resident Pass which was recommended and approved by a Royal Commission of Inquiry under the previous government and that Warisan was merely continuing with the initiative.
"Apart from that, the state government has improved on the initiative, including ensuring that PSS holders cannot apply for citizenship," said Peter, who is also president of the Kadazan Dusun Murut Association (KDM) Malaysia.
He believed that the Kimanis people would not be easily influenced by the opposition lies with regard to the PSS implementation.
Meanwhile, Sabah political veteran Datuk Kadoh Agundong said PSS was an initiative to prevent forgery of documents for migrants and to strengthen government efforts to keep tabs on their presence.
"However, the opposition is instigating the people by claiming that PSS is an identity card when the state government has no authority to do this (issue IC)," said Kadoh, who is now a Warisan member.
"The opposition is trying to fool the people," said Kadoh, who was billed as a giant killer for defeating Sabah's sixth chief minister Tan Sri Harris Salleh in the 1985 general election.
The Kimanis by-election is a straight fight between Warisan's Datuk Karim Bujang and BN's Datuk Mohamad Alamin.
Polling day is Jan 18 while early voting is on Jan 14.
— BERNAMA