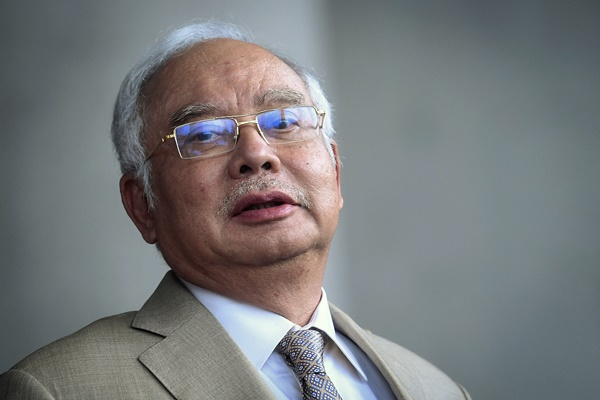 KUALA LUMPUR — Former AmBank Relationship manager Krystle Yap Wy Sze told the High Court here today that  there were several occasions where she had been instructed to meet with Low Taek Jho's associate, Kee Kok Thiam,  to facilitate cash deposit into Datuk Seri Najib Tun Razak's various accounts in 2014 and 2015.
    Yap, 34, who was a junior member in the AmBank team, along with two other senior relationship managers, namely Joanna Yu and Daniel Lee,  confirmed among the accounts the team managed were Najib's accounts with the numbers ending 694, 880, 906 and 898, as well as the SRC International Sdn Bhd account.
The accounts with the ending numbers 880, 906 and 898 formed the crucial part of the seven charges of abuse of position, criminal breach of trust and money laundering, involving RM42 million of funds from SRC International made against Najib.
However, Yap said she did not know why Kee facilitated those deposits.
"I was merely acting on Yu's instructions to expedite Kee's dealings with the bank. I merely arranged for a branch personnel to attend to him straight away. Essentially I just arranged for him to 'cut the queue' so to speak," said the second defence witness during examination-in-chief by Najib's counsel, Farhan Read.
Yap also told the court that an officer from the bank's compliance department had asked for copies of the 'gift letters' Yu had received relating to several foreign inward deposits made into Najib's accounts.
Farhan then referred the witness to several documents and Yap said those were the letters Yu had given to her to file in 2015.
"I was made to understand that these were the supporting documents for the inward remittances into Najib's accounts from 2011 to 2014," she added.
The supporting letters were for the inward remittances into the 694, 906, 898 and 880 accounts from 2011 to 2014.
Farhan: To your knowledge, were any of these incoming funds flagged as suspicious transactions?
Yap: They weren't as they had come with supporting documents.
Towards the end of today's proceedings, Najib's other counsel, Harvinderjit Singh, informed the court that former Treasury secretary-general Tan Sri Dr Mohd Irwan Siregar Abdullah will testify as third defence witness tomorrow.
Najib was making his defence on seven charges of misappropriating RM42 million in SRC International Sdn Bhd funds, comprising three counts of criminal breach of trust (CBT), three counts of money laundering and one count of abuse of position in relation to the SRC funds.
The hearing before Justice Mohd Nazlan Mohd Ghazali continues tomorrow.
— BERNAMA