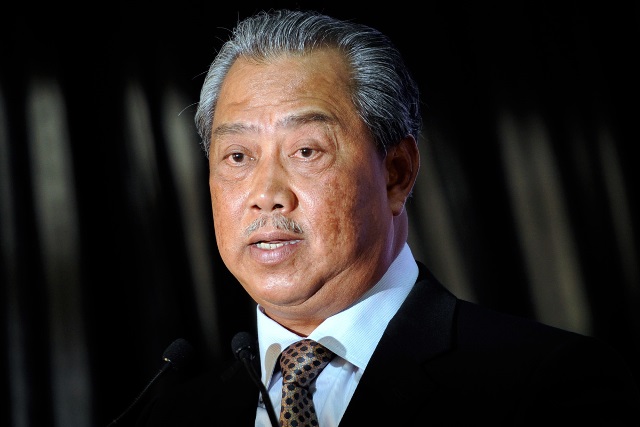 KUALA LUMPUR — Home Minister Tan Sri Muhyiddin Yassin today said that he has strong grounds to maintain the Liberation of Tamil Tigers Elam (LTTE) in the list of terrorist groups.
Based on latest information from the authorities, the LTTE is believed to have an ideology that can cause threats to public order and the country's security, Muhyiddin said.
"As such, it is the duty of the authorities to take action according to legal channels to contain the spread of any form of ideology and activities related to the group.
"The government had listed LTTE as a terrorist group since Nov 12, 2014," he said in a statement issued today in response to the statement by Attorney General Tommy Thomas yesterday, who urged the Home Minister to review LTTE's position as a terrorist group.
Muhyiddin said under Section 66B (1) of the Anti-Money Laundering, Anti-Terrorism Financing and Proceeds of Unlawful Activities Act (AMLATFPUAA) 2001, the Home Ministry has the authority to list an individual or a group involved in terrorism activities as a Specified Entity.
"The listing of the entity is based on the latest intelligence from the authorities such as the police and other monitoring agencies," Muhyiddin said.
Muhyiddin also said that the Attorney General has no power under the law to interfere in matters under the Home Minister's jurisdiction.
"I would like to stress that LTTE's listing as a terrorist group is under the purview of the Home Minister, as stipulated by law," he said.
"For the record, besides Malaysia, several other countries have also declared and maintained LTTE in their list of terror groups and they include India, Canada, the United States and the United Kingdom," he said.
In a statement yesterday, Thomas said he had decided to discontinue proceedings against the 12 detainees accused of supporting the LTTE including Gadek assemblyman, G. Saminathan and Seremban Jaya assemblyman P. Gunasekaren, and therefore will be released.
In his 11-page of media statement, the AG ruled that there was no realistic prospect of conviction for any of the 12 men on any of the 34 charges brought against them.
— BERNAMA