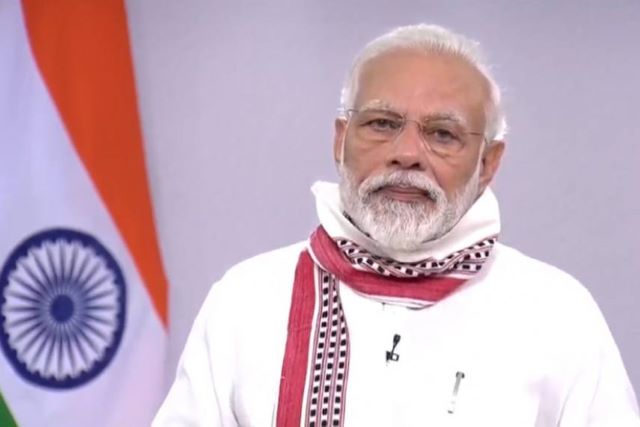 Kuala Lumpur – The following is full text of the press statement issued by the Indian High Commission in Kuala Lumpur on the responses taken by the Indian government in respect of the Covid-19 outbreak:
Under PM Modi's leadership, a detailed management strategy has been adopted to contain the spread of COVID-19. India reported its first confirmed case on 30 January, just a day before Italy reported its first confirmed case. Reported cases in India are much lower than the global incidence rate. The pandemic has also been contained geographically in India, with negligible "community" transmission.
India carried out preventive measures even before WHO declared COVID-19 as a Public Health Emergency of International Concern (PHEIC) on 30 January. The focus areas of the strategy and actions taken include surveillance, laboratory testing, hospital preparedness, capacity building, logistic management, Risk communication, Janata curfew, lock down and humanitarian measures for migrant labour etc.
Following are the preventive measures that India took to tackle the COVID-19 challenge:
Surveillance at the Entry Point: India issued its first travel advisory on 17 January, and also started its initial screening at major airports, sea and land borders. Visa and travel restrictions were imposed on foreign nationals on February 5. All visas were suspended on March 11 and incoming flights were suspended from March 19. Incoming passengers were placed under daily surveillance through the Integrated Disease Surveillance Program (IDSP) Network and monitored through a national online portal. The portal aggregates data and maintains a log of all community contacts of positive cases. 621,000 passengers were monitored and not a single positive case has been able to mix with the general population.
Lockdown: India has been placed under a lockdown since March 25 for 21 days. It has now been further extended till 3 May. The lockdown, which has met an unprecedented and voluntary nationwide response, is meant to break the transmission through social distancing. Prior to the lockdown, on March 22, the nation had, at PM's behest, placed itself under a "Janata" or people's curfew. The extent of the lockdown and the compliance it has received are unique. It was an India specific crisis response measure tailored to Indian conditions and has demonstrated results. The graph of COVID 19 cases has "flattened. This trajectory would have been even "flatter" had it not been for the cluster of infections arising from the Tablighi Jamat congregation at Nizamuddin Area in New Delhi. The transmission by this group caused the rate of doubling of cases to speed up to 3.6 days whereas infections would have doubled every 5.4 days without this factor.
LARGE SCALE MIGRATION OF WORKERS:
The lockdown produced a number of challenges. A movement of migrant labour occurred during the initial period of the lockdown. A national effort was launched to mitigate the hardship faced by them. Transport was mobilized to safely move them to their home states. A detailed protocol was evolved to manage the migrants, and guidelines were issued to ensure essential supplies, rations and food packets for them. Relief camps providing food and shelter were organised on an unprecedented scale within days. This massive administrative effort across a number of states established more than 27,000 camps and shelters housing 1.25 million individuals. An additional 3,60,000 workers have been provided shelter by industry. 7.5 million individuals are being fed through this network of camps and shelters plus another 19,460 food camps/distribution points. The public health aspect of this movement has not been neglected and the camps have been linked to a network of quarantine facilities, testing laboratories etc.