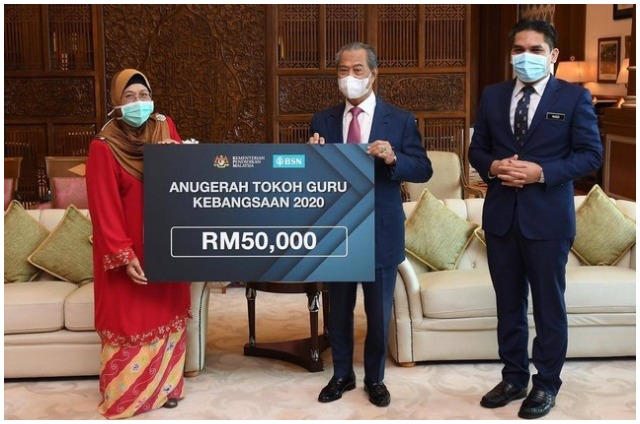 KUALA LUMPUR —  Former headmaster of Sekolah Kebangsaan Jalan 3, Bandar Baru Bangi, Selangor, Nor Hainei Abu was named the recipient of the National Eminent Teacher Award this year.
Prime Minister Tan Sri Muhyiddin Yassin, when announcing it, also  also congratulated former Education deputy director-general (Operations Sector) Aminudin Adam on being named the recipient of the National Education Leadership award.
Muhyiddin said the award was the country's highest honour for teachers.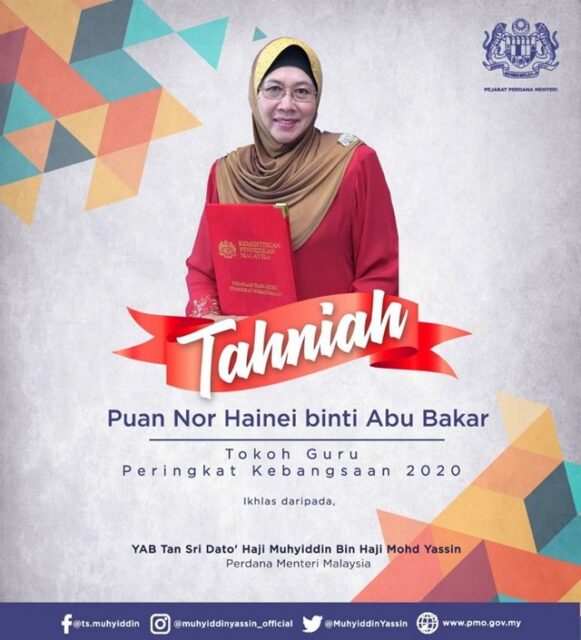 "I hope this award will be a catalyst for all teachers to continue to work hard and give the best contribution towards boosting the quality of education in our country," he said in a special message in conjunction with the 2020 Teacher's Day which was aired over television networks today.
This year's Teachers' Day celebration is with the theme "Berguru Demi Ilmu, Bina Generasi Baharu" (Teaching for Knowledge, Shaping a New Generation).
In the speech, Muhyiddin also congratulated teachers who have made various achievements at national and international levels.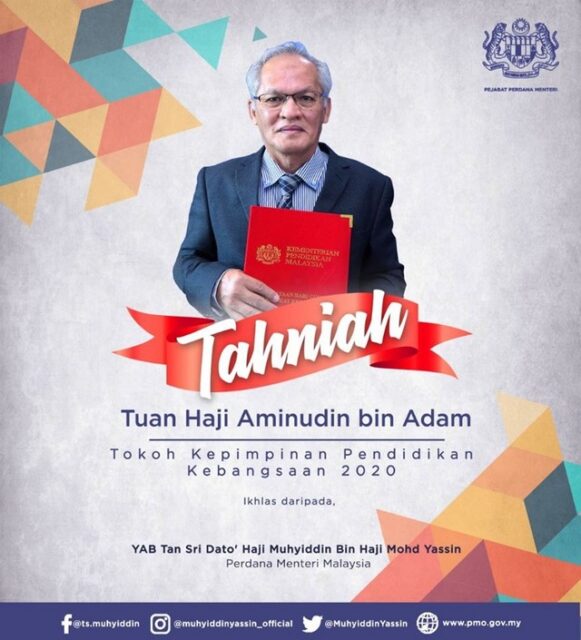 The teachers included Abd Rahman Ali of Sekolah Menengah Kebangsaan (SMK) Jenjarom, who was the 2017 National Educational Technology Teacher Icon, 2018 National STEM Icon, MIE Expert Malaysia, Global Minecraft Mentor, Global Education Exchange Microsoft Sydney Australia 2020 participant and ranked the top five in the National Mydigitalmaker Cikgu Juara Digital  2020.
"I also congratulate Teacher Lee Saw Im, a chemistry teacher at SMK Seri Bintang Utara, who has served for 30 years. She received the Global Teacher Award 2019 and was also named the 'Best Science Teacher in South East Asia'. Congratulations to Teacher Lee," he added.
Muhyiddin also congratulated Norhailmi Abdul Mutalib, a teacher at SMK Jerlun, Ayer Hitam, Kedah, who was a finalist in the Global Teacher Prize 2020, describing him as an innovative teacher who produces learning materials using digital platforms.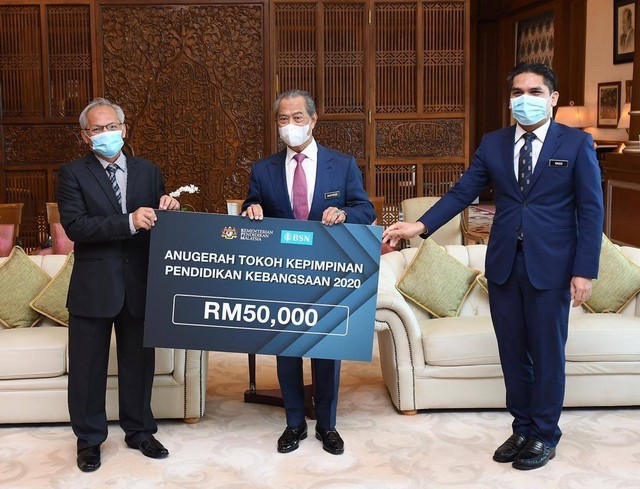 "Congratulations also to Teacher Samuel Isaiah of  SK Runchang, Muadzam Shah, Pahang, who was shortlisted for the Global Teacher Prize 2020. I was told that Teacher Samuel's teaching approach has succeeded in improving the achievements of students at his school, which is in a rural area," he added.
According to Muhyiddin, the tireless effort by teachers  has resulted in the success of many students, including national gymnast Izzah Amzan of Bukit Jalil Sports School who won two gold and one silver at the 2019 SEA Games in the Philippines.
The Prime Minister said he was also impressed with the achievement of  the Vincera Team, from SMK King George Kelima, Negeri Sembilan, who was the runner-up in the Land Rover 4 by 4 in Schools Technology Challenge, World Finals 2019 in the United Kingdom.
He also congratulated Nathanael Lim Yee Ning, Ling Guan Yee and Ling Yan Ru of Sekolah Jenis Kebangsaan (Cina) Kai Ming dan Sekolah Kebangsaan St Anthony, Bintulu, for winning the gold medal at the International Intellectual Property, Invention, Innovation and Technology Exposition (IPITEX 2020).
"Congratulations to all of you. I believe many more of our children have achieved great success in various fields that I cannot mention here.
"They are our hope. I wish them all the best in whatever fields they ventured in," he added.
— BERNAMA