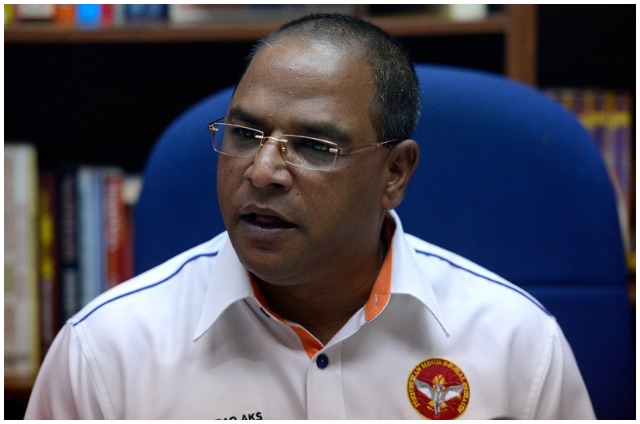 KUALA LUMPUR- Police have recorded a statement from Pertubuhan Minda dan Sosial Prihatin Malaysia president Ramesh Rao over a controversial tweet he allegedly made last week.
Federal Criminal Investigation Department deputy director (Investigations/Legal) DCP Mior Faridalathrash Wahid said police finished recording his statement in Bukit Aman here at about 12.10 pm today.
Ramesh, however, left the police headquarters unnoticed by journalists who were waiting outside the federal police headquarters. Ramesh was reported to have entered the building alone at 10.10 am today.
Ramesh was summoned by police in connection with the tweet on July 28, which claimed that the High Court judge who found former prime minister Datuk Seri Najib Tun Razak guilty in the 1MDB-linked SRC International corruption case on that day is Tun Dr Mahathir Mohamad's grandnephew.
News reports said Bersatu member Mohd Afzanizam Abdul Rashid had lodged a police report in Taiping on July 30 over the tweet.
Subsequently, Dr Mahathir's son Datuk Seri Mukhriz through his Twitter account said the allegation was baseless and urged the authorities to investigate the matter.
Mior Faridalathrash said the case is being investigated under the Sedition Act 1948 and the Communications and Multimedia Act 1998.
— BERNAMA