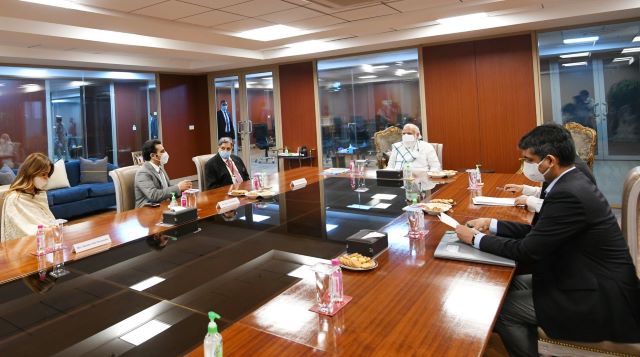 New Delhi : Indian Prime Minister Narendra Modi, on Saturday (November 28) undertook a 3-city tour to conduct an extensive review of the vaccine development and manufacturing process. He visited the Zydus Biotech Park in Ahmedabad, Bharat Biotech in Hyderabad and Serum Institute of India in Pune.
Two of these sites are where India is indigenously developing vaccines to fight COVID and one of these sites is where crores of vaccines to save the world will be manufactured.
He told the scientists that he chose to meet them face to face in order to boost their morale & help accelerate their efforts at this critical juncture in the vaccine development journey.
PM Modi stressed that India considers vaccines as not only vital to good health but also as a global good, and it is India's duty to assist other countries, including the nations in our neighbourhood, in the collective fight against the virus.
India is not only leading the world in research for vaccines but will also be crucial for the world's vaccine production.
Next month, ambassadors of 100 countries are scheduled to visit Pune on December 4. They will visit Serum Institute of India and Gennova Biopharmaceuticals Limited.
India has become the Pharmacy of the World in its fight against the pandemic.
India – Putting Up a Better Fight than Most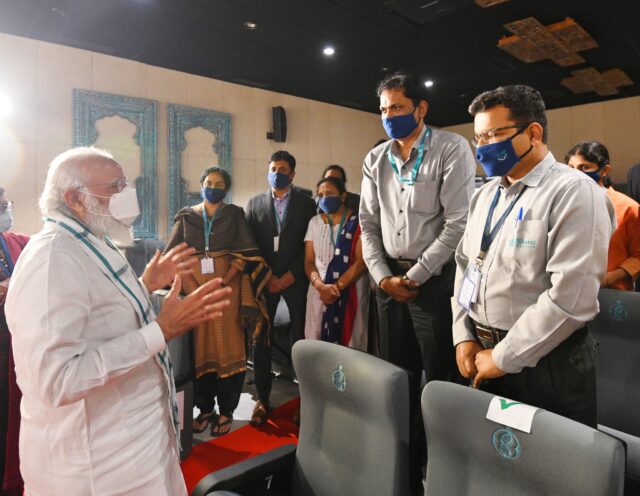 When someone asks how various countries have fared against the pandemic, it is easy to look at the total number of cases of each country.
But the true measure of a country's performance is number of cases per million and number of deaths per million.
When it comes to number of deaths per million population. India saw 98 deaths per million population.
Every life is precious, not even a single death is acceptable, but this is just to compare how effective countries have been in saving lives from the pandemic.
As of 28 November, While India saw 98 deaths per million population, USA saw 813, Brazil saw 805, France saw 780, Spain saw 955, UK saw 846 and Italy 888. Almost all these countries have about 8-9 times more deaths than India on a per million basis.
This is despite the fact that many of these countries are said to be developed countries with much better healthcare systems than India!
Currently, India's curve is showing a downward trend. From the peak of almost 97,894 daily cases in mid-September, on 26 November there were 43,174 cases.
India seems to have bent the curve (as of 25 November) when one considers the daily cases with a 7-day moving average.