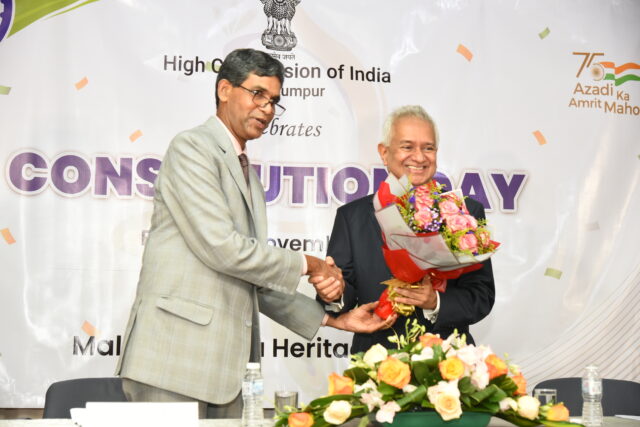 High Commission of India, Kuala Lumpur commemorated the Constitution Day of India at the Netaji Subhash Chandra Bose Indian Cultural Centre, (NSCBICC) Brickfields, Kuala Lumpur on 26 November 2021. This celebration was part of the Azadi Ka Amrit Mahotsav celebrations which was launched in March 2021 to commemorate 75 years of India's Independence.
2. High Commissioner of India to Malaysia, Shri.B.N.Reddy presided over the event. Eminent Barrister and Former Attorney General of Malaysia, Tan Sri Tommy Thomas was the Key Note speaker.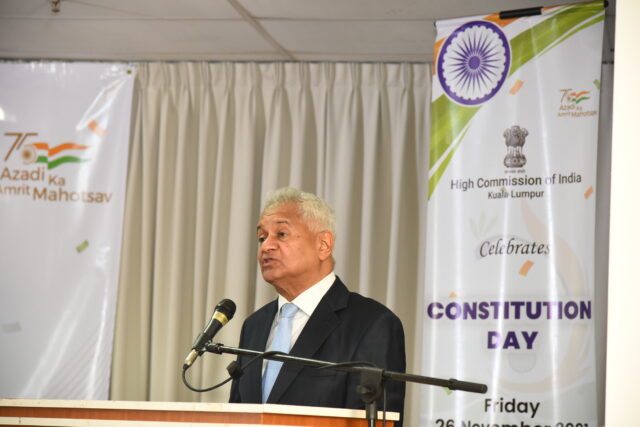 3. High Commissioner in his welcome address noted that it was on 26 November 1949 that the Constituent Assembly of India adopted the Constitution of India, which later came into force on 26 January 1950. In the year 2015, India marked the 125th birth anniversary of the Father of the Indian Constitution and Chairman of the Drafting Committee of the Constituent Assembly, Babasaheb Dr Bhim Rao Ambedkar. On 19 November 2015, through a Gazette notification, Government of India, declared 26 November as 'Constitution Day' as a tribute to the Father of the Indian Constitution, and has been observed annually ever since.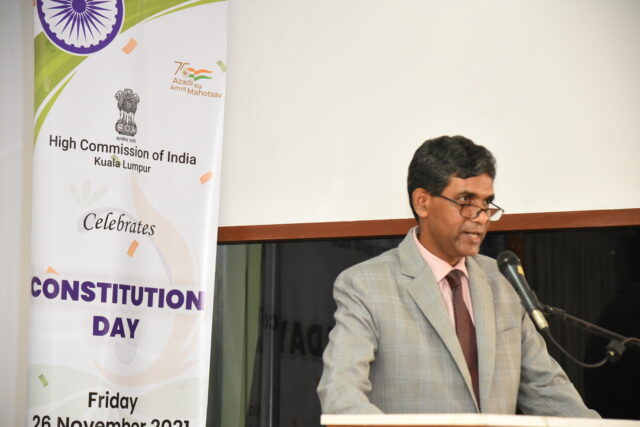 4. He also shared that as part of wider community outreach, Government of India was celebrating Samvidhan Divas with Jan Bhagidrai via Online Preamble Reading (http://readpreamble.nic.in) in any of the 22 Official languages of India and Online Quiz on Constitution Democracy (http://constitutionquiz.nic.in), wherein participants would get online certificates in recognition of their participation. He invited Indian Expatriates living in Malaysia and friends of India to participate and win certificates.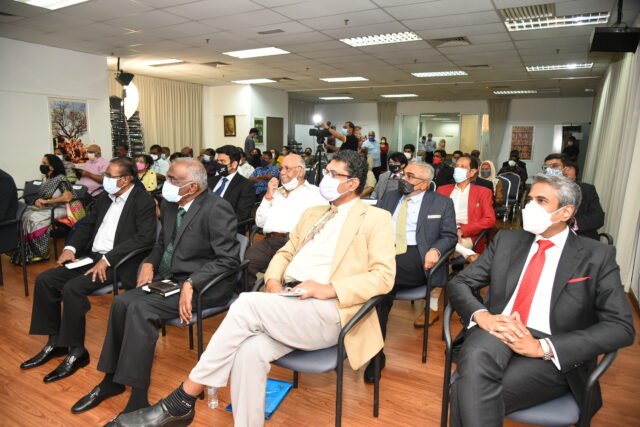 5. In his address, Tan Sri Tommy Thomas dwelt upon the framing of the Indian Constitution, its evolution and journey over the last seven decades, significant achievements and the influence of the Indian Constitution on the Malaysian Constitution. Tan Sri's address was followed by an engaging discussion session with the audience. Full text of his speech is available at https://hcikl.gov.in/pdf/press/ConstitutionDay.pdf
6. A two-minute animation video themed "India: Spirit of Freedom" commissioned by Publicity Division, Ministry of External Affairs was screened on the occasion. The event was attended by approximately 60 select persons from different walks of life, including H.E. Dr. Joachim Bergström, Ambassador of Sweden, Members of the Bar Council and legal fraternity, members of the India Malaysia Heritage Group, members from the academia and community associations and members from the media.
6. The proceedings of the celebrations will be shortly available on the official website of the Mission (www.hcikl.gov.in).