Teluk Intan – Speculations are rife that DAP's Ipoh Barat Parliament member M.Kulasegaran may be moved to Teluk Intan, which is currently held by Gerakan President Datuk Seri Mah Siew Keong.
Mah Siew Keong wrested the Teluk Intan seat from DAP with a wafer-thin majority of 238 votes in a by-election held in 2014 caused by the death of Seah Leong Peng.
In the 2013 general election Seah Leong Peng defeated Mah Siew Keong with a 7,313 votes majority. However, the constituency fell vacant following the death of Seah Leong Peng in 2014.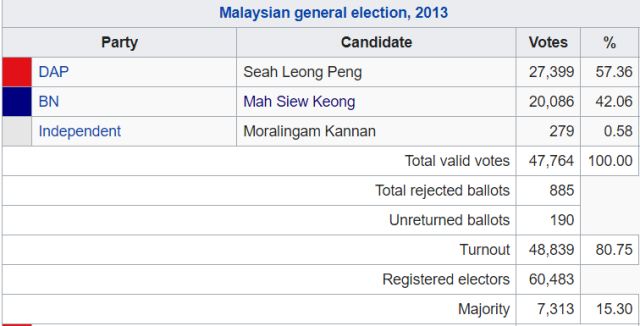 In the by-election Mah Siew Keong shockingly defeated DAP candidate Dyana Sofya Mohd Daud, although by only 238 votes.
Teluk Intan is not a new ground to Kulasegaran either. He debuted as a member of Parliament from Teluk Intan in the 1997 by-election with a 2,916 votes majority defeating Chee See Choke of Barisan Nasional.
However within the next two years he was moved out of Teluk Intan to Ipoh Barat in the 1999 general election. However, he lost in that seat in 1999 but managed to wrest it back in 2004. Since then he has been winning the Ipoh Barat parliament seat in 3 consecutive general elections.
In 2013 general election Kula won Ipoh Barat with a massive 29,038 votes majority.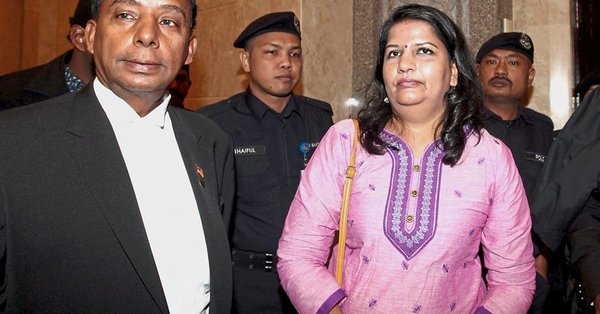 According to 2013 statistics Teluk Intan parliament constituency has 19% Indian voters, which seems to be DAP's key strategy to field Kula in Teluk Intan, in addition to the fact that he was the MP there from 1997 to 1999.
Teluk Intan has 42% Chinese voters and 38% Malay voters. By combining DAP's traditional Chinese votes with Indian votes for Kula, DAP would be able to win in Teluk Intan in the forthcoming general election, according to DAP sources.
Kula enjoys immense popularity within the Indian community for championing the cause of Indira Gandhi who was embroiled in the legal battle get back her daughter from her estranged husband who converted to Islam.
-R.Mutharasan