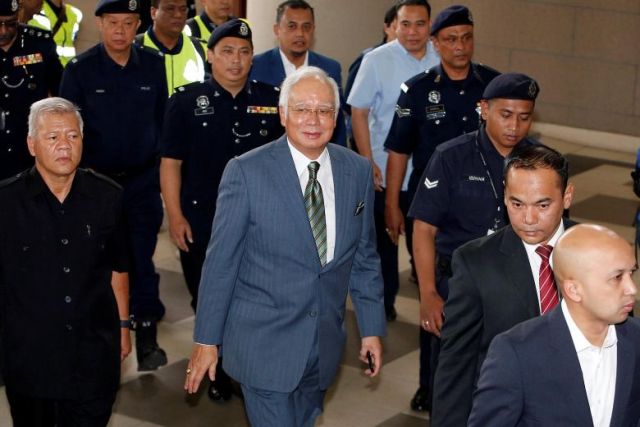 KUALA LUMPUR — The Kuala Lumpur Court Complex came under heavy security today as it became the focus of scores of local and international newsmen covering the case of former prime minister Datuk Seri Najib Tun Razak.
A check by Bernama found reporters, photographers and cameramen from the various media agencies having gathered outside the complex as early as 6 am.
Reporters had to queue outside the entrance gate to obtain their passes which were distributed at 7.30 am.
Only 21 reporters were allowed to cover the case in the Sessions Court and High Court while 50 other reporters followed the proceedings in a special room via a video link-up.
Some reporters created a fuss when they learned that they would be unable to get into the courtroom, saying that they were not informed earlier about the restricted coverage. However, the tension eased after the reporters negotiated with the security authorities.
About 20 people believed to be Najib's supporters led by the Barisan Nasional candidate for the concluded Sungai Kandis state by-election, Datuk Lokman Noor Adam, were seen outside the court complex. They were not allowed into the complex by the security personnel.
Najib was charged on three more counts today with regard to funds from SRC International Sdn Bhd, this time the charges filed under Section 4(1)(b) of the Anti-Money Laundering, Anti-Terrorism Financing and Proceeds of Unlawful Activities Act (AMLATFPUAA) 2001.
On July 4, Najib pleaded not guilty in the High Court to three counts of criminal breach of trust (CBT) and one charge of abuse of power involving RM42 million belonging to SRC International Sdn Bhd.
— BERNAMA