IPOH —  Inspector-General of Police Tan Sri Mohamad Fuzi Harun today confirmed that Wan Muhammad Azri Wan Deris, better known by the moniker Papa Gomo (pic), was arrested yesterday following a seditious video posted on his Facebook page.
Mohamad Fuzi said the police would conduct an investigation on the video released by Wan Muhammad Azri who allegedly tried to incite the public over racial issues.
"If we allow such things (spreading of seditious material) to go on, it will cause other security-related issues," he told reporters after witnessing the handing over of duties ceremony for the Perak Police chief's post here today.
At the ceremony, Perak Police chief Datuk Hasnan Hassan who went into compulsory retirement was replaced by his deputy Datuk Razarudin Husain @ Abd Rasid effective today.
The Facebook page using the moniker 'Sir Azri' believed to be owned by Wan Muhammad Azri featured a live video recorded on Wednesday focusing on the topic 'Ini Tanah Melayu' (This is the land of the Malays).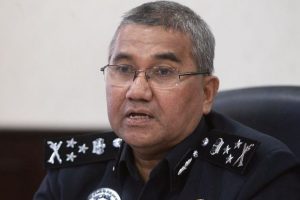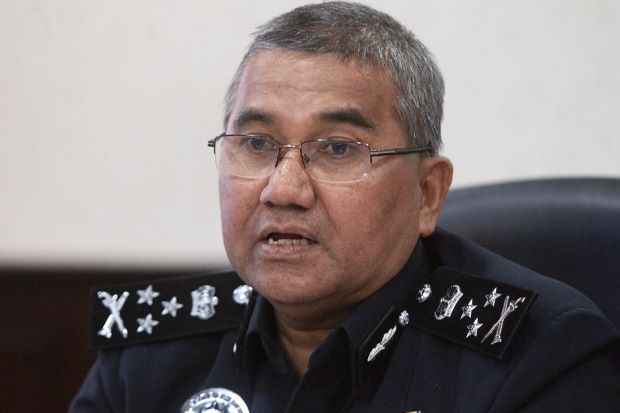 Mohamad Fuzi (pic) said the police would not hesitate to take action against any individual who used social media to cause anxiety and tension among the people.
In another development, he said the police would open an inquiry into the police report filed by the Perak Pakatan Harapan  Secretariat chief V. Sivakumar, that there were efforts being made to overthrow Menteri Besar Datuk Seri Ahmad Faizal Azumu.
"We are aware of this and will take the necessary measures to ensure that this situation does not affect security, especially in Perak," he said.
On Wednesday, Sivakumar lodged a police report at the Dang Wangi Police Station requesting a thorough investigation of the matter.
Perak DAP chairman Nga Kor Ming on Tuesday confirmed that there was a conspiracy to topple Ahmad Faizal, based on an expose by Asmuni Awi, the State Religious, Islamic Education, Rural and Entrepreneur Development Committee chairman that Perak UMNO leaders had offered him the post of Menteri Besar, besides being invited to leave PH to form a new state government.
— BERNAMA