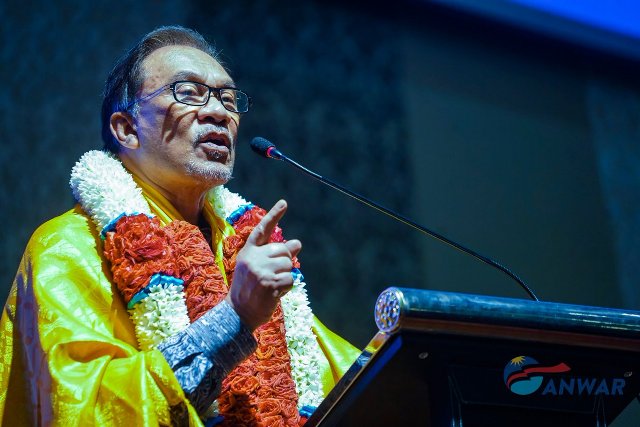 PORT DICKSON – The wisdom of leaders at all levels is needed in solving the issue surrounding the Sri Maha Mariamman Temple in USJ 25, Subang Jaya, to prevent it from becoming a prolonged crisis, said PKR president Datuk Seri Anwar Ibrahim.
The Port Dickson MP said the parties involved in the negotiations should not only defend their race or religion but stick to the principles of universal justice.
"The parties who are involved should receive and get the correct information about what is happening so that the matter can be resolved amicably. The final decision must be respected whether it favours them or otherwise. Malaysia's position as an independent and sovereign nation is far more important, do not allow the country to be contaminated by racial sensitivities that continue to grow," he said at a Deepavali Goodwill  gathering at the Dewan Majestic, here yesterday.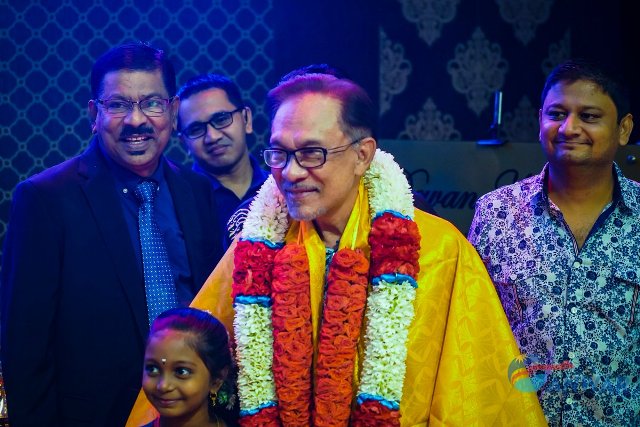 He was commenting on the riots at the temple that had resulted among others, a firefighter being assaulted and severely injured.
Anwar said violence should not be used as a means of resolving any issue that might arise and in this regard, every segment of society must give solid support to the security forces in implementing measures to preserve peace in society.
"Do not show tolerance towards the masterminds of violence , I do not care if those involved are  Malays, Chinese or Indians. Strong support must be given to the authorities, especially the police and all government agencies to carry out their duties without disruption," he said.
–BERNAMA
(Photo Credit: Anwar Ibrahim Twitter page)