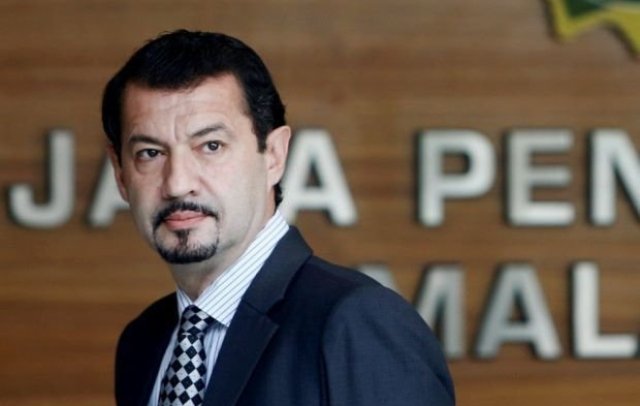 KUALA LUMPUR — Swiss whistle-blower and former PetroSaudi International Ltd executive Xavier Andre Justo (pic) said he will not stop fighting to bring those criminals involved in the 1Malaysia Development Berhad (1MDB) scandal to justice.
He said the struggle he faced before has a human and financial cost, but it will not stop until the criminals are punished.
"I suffered, my family suffered immensely during my incarceration an even today, I cannot open a bank account under my name," Justo said at the Anti-Corruption Summit 2018 held in Kuala Lumpur yesterday.
On June 22, 2015, Justo was arrested at his home on Koh Samui island after PetroSaudi officials filed a complaint that Justo attempted to blackmail the firm for 2.5 million Swiss francs (RM11 million) with documents stolen from the company.
However, in December 2016, Justo was among thousands of foreign prisoners who were granted a royal pardon by Thailand's king, King Maha Vajiralongkorn Bodindradebayavarangkun.
Justo however said beyond all the struggles he had to endure, this experience has brought him a sum of love and proof of affection.
"The incredible support of my loved ones, encounters with people unknown before and who have shown incredible devotion, the best part is the welcome I receive in Malaysia. The pride of being able to explain one day to my son who is his father and what he really did is a future reward that I look forward to discovering. This experience has an expensive price to pay, but I believe and I am sure it was worth it," he said.
He also said he would risk his life to be a whistle-blower once again to reveal the scandal.
"If I had to do it again, I would do it again. Except that I would protect my family from these problems…your loved ones should not have to suffer for your actions, whatever these actions may be," he said.
Themed "Good Governance And Integrity For Sustainable Business Growth" the one-day event was organised by Transparency International Malaysia (TI-M).
It attracted some 500 participants and a list of local and international speakers including TI-M President Datuk Akhbar Satar, Immigration Department Director-General Datuk Seri Mustafar Ali and Anti-Corruption Advisor UNODC – South East Asia and Pacific Francesco Checchi.
— BERNAMA