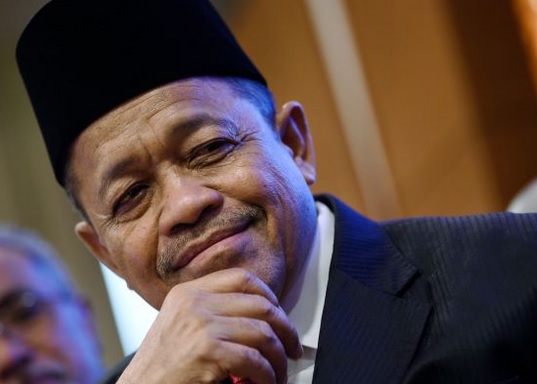 KANGAR — The Kangar Sessions Court today issued a warrant of arrest against former Minister-in-the-Prime Minister's Department  Datuk Seri Shahidan Kassim for failing to be present in court to face charges, believed related to the case where an under-aged girl was allegedly molested by him recently.
The arrest warrant was issued by Sessions Court judge Johari Abu Hassan following Deputy Public Prosecutor  Mohd Nordin Ismail applying for it.
Counsel Syed Muhamad Anwar Syed Lokman Hakim ,  representing Shahidan,  who is the Member of Parliament for Arau, had objected to the issuing of the arrest warrant citing that neither his client nor he had been informed about  this earlier.
"I only got know about this (warrant of arrest) in court. My client is out of the country," he said.
He added that the defence would be filing for a revocation of the arrest warrant.
"This is a high  profile case involving a politician. Shahidan is domiciled in Perlis and has not run away," he said.
Based on the status uploaded on his Facebook, Shahidan is in the Holy Land performing the umrah (minor haj).
Recently news had gone viral that Shahidan had allegedly molested a girl who was just 15 years and 11 months. It is alleged that the girl is from a buskers group that he sponsors.
The incident is alleged to have happened on Oct 21.
Shahidan, however, denied it and added that the police report lodged against him on this had been withdrawn.
The father of the girl had also stated that the matter had been amicably resolved and the family deemed that there was no need to blow it out of proportion.
— BERNAMA