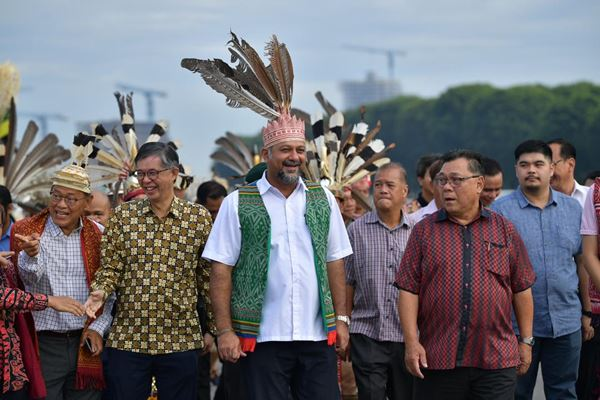 BINTULU: Communication and Multimedia Minister Gobind Singh Deo has fully supported the celebration of Gawai Dayak in Sarawak to be given coverage and space in the mainstream media channels.
He said with the coverage in the mainstream media under the New Malaysia, the younger generation would be exposed to the wealth and fineness of the arts and culture as well as the customs of their communities that they could hardly witness.
"I understand that the Dayak community is very rich in custom and culture.
"The diversity of culture and race is the privilege of our country, and the harmony resulting from the unity of multiracial community is an attraction to the people from around the world," he said when officiating the Leaders with the People programme at the Bintulu Old Airport here today.
Gobind said he was very happy with the celebration themed "Bejalai Betungkatka Adat, Tinduk Bepanggalka Pengigat" (know your culture and roots in the Iban language), which also saw participation from Dayak community from West Kalimantan, Indonesia.
-BERNAMA