By Shakir Husain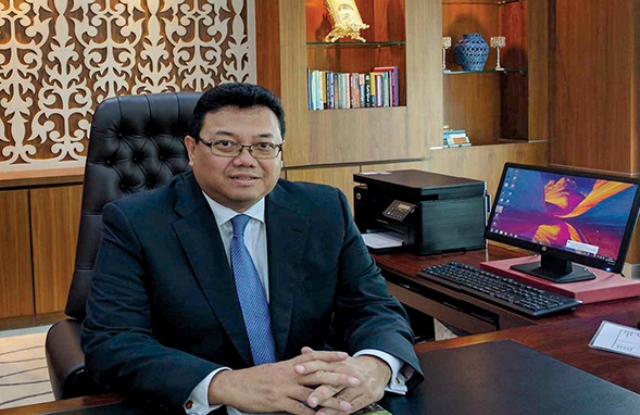 NEW DELHI — Malaysia organised a food and cultural festival in New Delhi as part of its Visit Malaysia 2020 tourism promotion campaign.
Malaysian High Commissioner to India Datuk Hidayat Abdul Hamid (pic) said increased awareness of Malaysian attractions and the ease of obtaining visa would encourage more Indian travellers to opt for Malaysia as their holiday destination.
"Apart from the easy visa facilities, accessibility between the two countries is also gradually increasing. We have 237 weekly flights from India to Malaysia covering 14 Indian cities," he said at the launching of the six-day "Taste of Malaysia" festival at the ITC Maurya Hotel here today.
Malaysia aims to significantly increase tourist arrivals from India as it hopes to attract 30 million international visitors in 2020 and achieve RM100 billion in annual tourism revenue.
In the first six months of this year, 354,486 Indian tourists visited Malaysia, representing an increase of more than 15 per cent over the same period last year, while Tourism Malaysia's target from the country for 2019 is 730,000.
Malaysia earlier used to concentrate on a few major Indian cities to attract tourists but has expanded its promotion activities to tier-2 and tier-3 cities due to greater interest in Malaysia among potential travellers.
"These positive developments have boosted the confidence of airlines to add frequencies and new cities to their network," Hidayat said.
Recently, Malindo Air started flying to Varanasi in the state of Uttar Pradesh and IndiGo launched its double daily Chennai-Kuala Lumpur services.
Meanwhile, director of Tourism Malaysia in New Delhi Sulaiman Suip said Malaysian and Indian carriers are planning to start new services to cater to growing traffic.
"Malindo is interested in starting a Delhi-Langkawi direct service and is looking for a suitable slot," he said.
Tourism Malaysia's promotional activities are geared to expose Indian travellers to more choices of attractions and locations such as Sarawak, Sabah, Johor and Ipoh apart from the established tourism hubs of Kuala Lumpur, Penang and Langkawi.
The food and cultural show in Delhi features daily performances by a group of artistes from Sarawak.
Chefs Mohd Hailme Abdul Khamis and Hafiz Adrus from Malaysia will present a variety of authentic delectable flavours to Delhi's diners.
ITC Maurya general manager Benita Sharma said the event, held in association with the High Commission of Malaysia, provides a good platform for India-Malaysia cultural exchanges through culinary experiences.
— BERNAMA