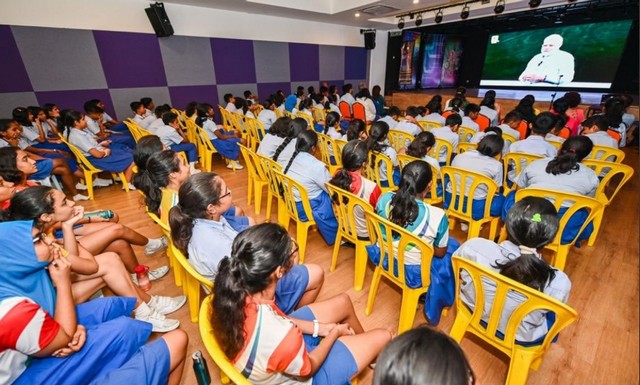 Kuala Lumpur – Prime Minister of India Narendra Modi had a live interaction, called 'Pariksha Pe Charcha' i.e. Discussion About Examinations, with school students across India and abroad on 20 January 2020 at 1330 hours.
In Malaysia, around 125 school students of Global Indian International School (GIIS), Kuala Lumpur enthusiastically participated in the third edition of 'Pariksha Pe Charcha'. Hon'ble PM discussed with the students on how to beat the exam stress, and also shared tips on time management, and how to focus attention on studies.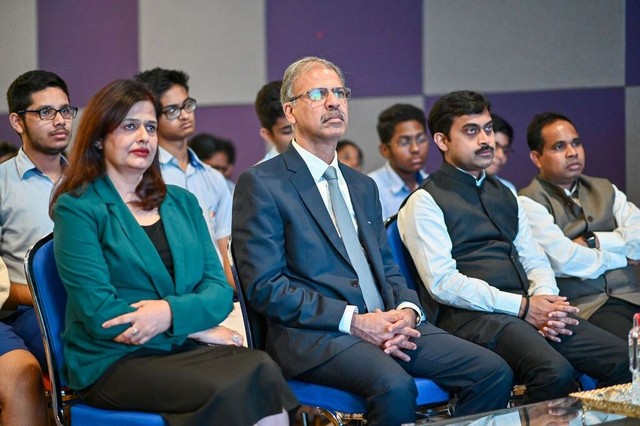 High Commissioner of India Mridul Kumar and other officers from the High Commission also joined the event along with the students and teachers of GIIS. In run up to event, students were encouraged to ask questions about preparing for examinations to the Hon'ble PM, following which an overwhelming 263,000 questions were received from students across India, and some of the best questions were discussed during the 'Pariksha Pe Charcha'.
The third edition of Pariksha Pe Charcha' was tele-casted from the Talkatora Stadium, New Delhi on the television channels and also live-streamed globally on the website, Facebook Live, YouTube channels & Syayam prabha channel of the Ministry of Human Resource Development (MHRD) and Doordarshan channel.