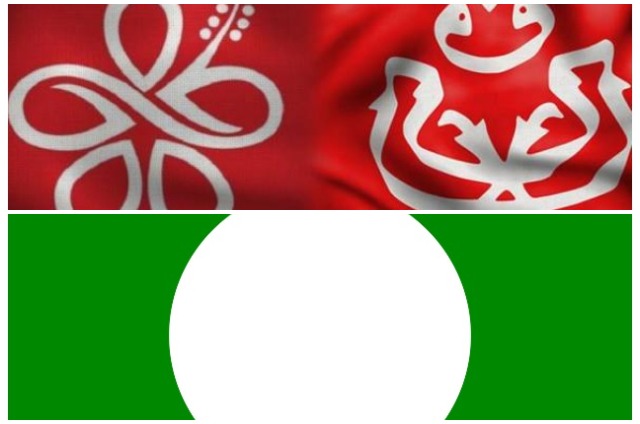 PEKAN — The Chini state by-election campaign yesterday night (June 28) witnessed Bersatu share the stage with Barisan Nasional (BN) and PAS for the very first time.
The presence of Bersatu secretary-general Datuk Seri Hamzah Zainudin at BN's 'Leaders with the People' talk in Bandar Dara Chini near here tonight was in line with the spirit of the Perikatan Nasional (PN) political alliance established in February.
In fact, the Larut MP's appearance on stage next to UMNO vice-president Ismail Sabri Yaakob gave a clear signal that Bersatu fully supported BN candidate Mohd Sharim Md Zain to represent the PN government.
In his speech, Hamzah urged the people to appreciate the services of Prime Minister Tan Sri Muhyiddin Yassin who is also Bersatu president in his first three months in office, as the latter had proven to be able to unite all the party leaders within the ruling government.
"He (Muhyiddin) has proven that the BN leadership can work with us (Bersatu), (with people) like Datuk Seri Ismail Sabri…the same goes for PAS leaders, (it is shown that) they can work with us (Bersatu) and this proves that we are capable of ruling the country in a peaceful and prosperous manner," he said.
Also present at the event were UMNO Information chief Shahril Sufian Hamdan and Pekan PAS division chief Abu Kassim Manaf.
The Chini by-election on July 4 will see a three-way contest among Mohd Sharim, 41, and two independent candidates, namely Tengku Datuk Zainul Hisham Tengku Hussin, 64, and Mohd Shukri Mohd Ramli, 49.
Pakatan Harapan (PH) did not field a candidate citing public safety and health concerns following the COVID-19 outbreak.
The Chini by-election is being held following the death of incumbent Datuk Seri Abu Bakar Harun (BN) who died of a heart attack on May 7.
This has been the 11th by-election called following the 14th General Election in 2018, and the first since the implementation of the Movement Control Order on March 18 this year.
— BERNAMA