COMMENT BY YB PROF DR P.RAMASAMY, DEPUTY CHIEF MINISTER II, PENANG
Similarity between two civilisations: Indus Valley and Vaigai
There could be a one thousand years gap between the Indus Valley Civilisation (HVC) and the Vaigai Valley Civilisation (VVC) or the archaeological findings in the Keeladi area in Madurai, the former being older.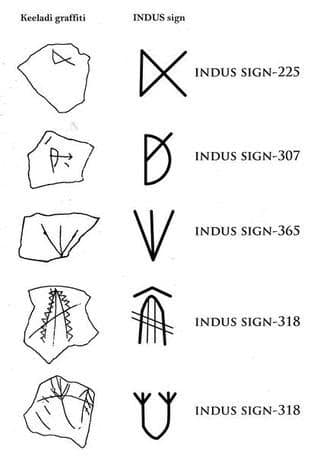 However, the Keeladi graffiti resembles those in the HVC (S. Annamalai, Keeladi: Unearthing the "Vagai Valley" Civilisation of Sangam Era Tamil Nadi, Nov 2, 2019, The Hindu).
Such a similarity might possibly indicate the widespread nature of early Tamil or Dravidian civilisation in the Indian sub-continent before the dawn of CE.
Perhaps further excavations in Keeladi and other areas not just in Tamil Nadu but all over India might throw light on the extent of Dravidian/Tamil civilisation.