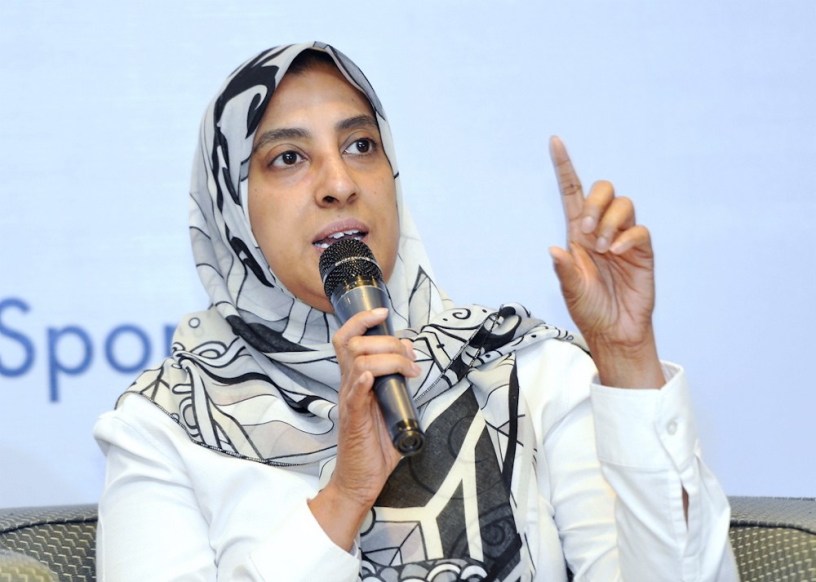 PUTRAJAYA — Latheefa Koya said today the announcement of her appointment as the Malaysian Anti-Corruption Commission (MACC) chief commissioner on the eve of Aidilfitri last month made the festive celebration for her something out of the ordinary.
Her appointment came as a shock to family and friends and was a hot issue among the public on Aidilfitri day, she said when recalling the moment in an interview with MACC.fm radio.
"The Aidilfitri celebration was different. It was no longer an ordinary Raya (for me). Different from what I have been used to," she said during the interview by Norizan Abu Samah, head of publication of the MACC  Community Education Division.
Latheefa is the first woman to hold the post.
She said she was shocked when offered the post. She took over from Datuk Seri Mohd Shukri Abdull who decided to resign after one year in the post.
"It was not easy. I had no time (to think it over). I had no choice but to agree to accept the responsibility thrust upon me," said Latheefa who has served as a human rights lawyer.
"I regard corruption as an issue close to the issue of human rights because I feel society should be free from corruption and the people should be given the right to live in a society free of corruption," she said.
Latheefa said it was her first stint in the public sector and it provided her with some first-time experience, like using the punch-card to clock in for work.
On some quarters questioning her credibility and regarding her appointment as political, she said it was to be expected.
"It's the people who will decide whether I can do the job," she said.
Latheefa, who resigned from PKR after being announced as the MACC chief commissioner, described herself as a "boring person" with her favourite colours being white, black and grey.
"Many people think I am a fierce, frank and hot-tempered person, but their perception will change when they meet me face-to-face," she said.
— BERNAMA