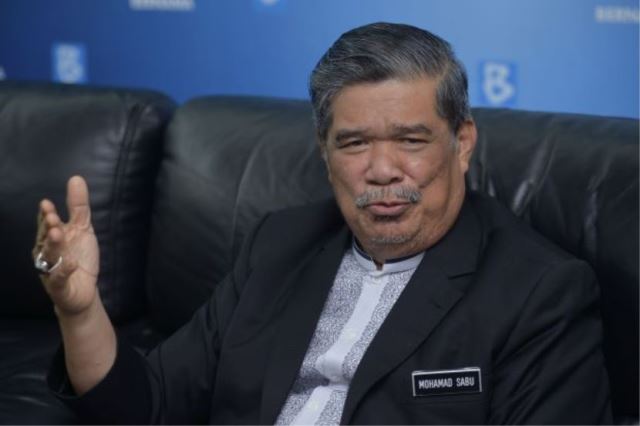 BUKIT MERTAJAM — "You will become a politician,"- these words of a Sekolah Menengah Kebangsaan Bukit Mertajam principal have stuck in the head of Defence Minister Mohamad Sabu (pic) to this day.
Recalling the sweet moments of his school days, Mohamad said he did not expect his former headmaster's prediction would come true.
"I attended school here from Form one till Form Five, I left this school in 1971 … and when I was in school, I loved to compete in debates. One day the headteacher gave all the students a chance to speak at the school on a free topic. I chose to speak about ping pong diplomacy with China. At that time (1971), China and America had no diplomatic relations, so they called it ping pong diplomacy. That was my first take on international politics. After my speech, my headmaster said that I would be a politician, that was what I remember most, the headmaster had passed on since. " – He said this while sharing the story with reporters after attending a 'Sirih Pulang ke Gagang' hi-tea ceremony at Sekolah Menengah Kebangsaan Bukit Mertajam here today.
Elaborating his story, Mohamad said when his colleagues spoke about different topics, he chose to take on political issues.
"My other friends chose to speak about a nightmare, a trip to Kuala Lumpur but politics was my choice," he said.
At the event, Mohamad also donated RM15,000 for the development of the school.
The event also brought together more than 100 acquaintances during the minister's school days.
Also present was Bukit Mertajam MP and Deputy Youth and Sports Minister Steven Sim Chee Keong.
— BERNAMA